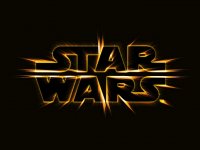 ​
We found a few new stories today that we thought we'd share with you. Star Wars: The Old Republic's producers announced their plan for early access to the game for pre-order enthusiasts, Star Wars snowboards, and a little factoid about Carrie Fisher from her new book.
It's pretty common knowledge that pre-order customers of Star Wars: The Old Republic will get some degree of early access, but up until now they didn't really have any idea of just how early that would be. Well sources at Bioware are now saying that it could be as early as five days before, but it could also be one day or less even. It all will depend on when you entered in your pre-order code into the website. They didn't say how the timing would affect that though. If they do it on a strictly linear system, those that got in very early will get more time, while later stragglers will be not so lucky. This sounds fair to a degree, but it would mean that those that pre-order now would be less likely to get a five day preview. But as we said, they didn't say how they would choose based on the timestamps, so it could just as well be a random thing that is chosen from a certain time period. Either way, there is still time to preorder to get your shot at any sort of early entry by buying the game now from the
SW:TOR Store
.
Anyone who is into the sport of snowboarding and also a Star Wars fan was probably thinking when they watched Empire Strikes Back how cool it would be to hit the slopes at Hoth. After all, it must get pretty boring sitting around the base camp waiting for the Empire to show up with their Imperial Walkers. And with all that snow out there and technology, it would seem like paradise. Imagine being pulled by a snowspeeder or boarding down one of the mountains. Pretty exciting huh?
Well, we may never go to Hoth, but we can now buy Star Wars Snowboards from Burton, both in their stores and online for $189.95. But you have to hurry like Luke getting back to his friends at the Cloud City because they won't last long and were there was a limited amount made (collector's alert). These two and half to four foot boards feature the likenesses of all of favorites from the original three movies such as R2-D2 and C3PO, Yoda, Darth Vader versus Luke, Stormtroopers, and the posters from the movies. Interestingly enough, there was no closeup scene of Princess Leia or Han for that matter, except in the poster ones. We find that a bit surprising. But anyway, as with all the other Burton boards, each has foot pads that grip the bottom of your feet for added traction and safety and a Riglet Board Reel for towing.
And speaking of safety, always remember boys and girls to wear your helmets. They provide your head with that much needed protection so you don't smash it up against a rock and spill your brains all over that freshly fallen snow. And why not show your Star Wars fandom with a cool Avid Grom R2-D2 helmet? The polycarbonate shelled gear is a good match for the boards, although getting one will require waiting until November 15. Oh and no matter what size your head is, and I don't mean your ego, the helmet has adjustments to fit so it doesn't go flying off. The helmets are not included with the boards, but sell separately for $99.95 at the same locations.
Finally, of course, everyone knows that Carrie Fisher has lost a ton of weight, 50 pounds to be specific, on the Jenny Craig diet after reading people's comments about how she more resembled Jabba the Hutt than Princess Leia. And we applaud her for that. It's no secret and she's not been shy that her life had been pretty rough with drugs and self-image issues. But her new book Shockaholic reveals that she was even told to lose weight at 105 pounds, because Leia was supposed to be 95 pounds. Being light already, it wound up being impractical for her to get down to that weight, but she got the part anyway and rest is history. I think I'd rather see the fully figured Leia than a scrawny woman with her bones hanging out, wouldn't you?
Thanks for reading…