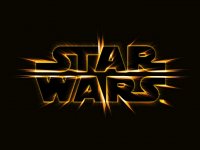 ​
This week, our news roundup includes a HD with Lego Star Wars: The Clone Wars for Xbox, Billy Dee Williams Returning to Network TV, a new Star Wars: The Old Republic trailer that takes on the age old question of Jedi versus Bounty Hunter, Australia and New Zealand get their chance to see the MMO in action, and cool case modding.
While word is still out on how long the Kinect Star Wars Xbox 360 bundle will be delayed, you can still get a little empire goodness with the 320 gig external drive that Microsoft will be releasing soon. Originally created for Gears of War, the HD will be able to be bought separately for $129.99, and will come with a coupon for Lego Star Wars III: The Clone Wars download version. This in itself is a $50 value, which helps take the sting out of the high cost of the hardware a bit. Expect to see these in stores and online later this month.
Billy Dee Williams, who will be forever known to Star Wars fans as Lando Calrissian, will be making a rare TV sitcom appearance in Man Up. The ABC show focuses on three geeky guys and their lives and loves and gaming experiences. And being the gamers they are, they are big fans of Star Wars, of which one of them has an encounter with the man himself. Yes, Williams won't be playing a character on the show, but himself, giving more realism to the fan goodness. And it will be great to see him back on TV, even for this single episode. The one with Williams will air later on in the season, so watch for it.
[video=youtube;PTUH-zyLHTk]
If you've ever sat around wondering who would win in a fair fight between a bounty hunter and a Jedi Knight, Star Wars: The Old Republic tries to answer that question in their newest trailer for the MMO. That's not to say that their answer would be the case every time of course. That would depend on the abilities of the player and his opponent. While the Jedi have the ability to do serious damage at close range with light sabers and the force, bounty hunters are usually heavily armored and thus can ward off attacks. They also usually carry guns or blasters which can work very well at longer ranges. The truth is that in the end, the choice is more yours than the game decides adding to the fun. We can't wait to see the game in full action when it comes out on December 20, 2011, but the above will give you a preview.
In the latest round of beta testing, developers included Australia and New Zealand residents in their invitations, even though the game has no official release date in the Oceanic regions, but we have to infer from their doing so that they do plan to release it there at some point. Bioware was very careful though not to say one way or the other. Perhaps they just needed more people on their West Coast servers? Who knows, but we hope that this was not an empty tease on their part. They've already stepped in it once.
And finally if you ever wanted to know what it would be like if you took a sandtrooper, crushed him into a box that looks a lot like a computer case, and then added some nifty controls on the front to make it look even more Star Wars like, it's your lucky day. The case as you can see has the look of having spent too much time on Tatooine, with its dusty appearance and eerie face helmet. The display on the front adds a lot to the effect. The mod was part of a contest run by a Dutch site to mod a Corsair 600T computer and mod they did with not only Star Wars, but other titles as well like Call of Duty: Modern Warfare 3.
And that's the news for this week. Thanks for reading.