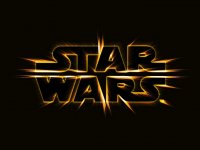 ​
In this edition,.we'll look at the high stakes for Star Wars: The Old Republic, stormtrooper motorcycle gear, and how you can help Princess Leah, a baby who's won the hearts of Star Wars fans everywhere.
Of course, the internet is all abuzz about the imminent opening of Star Wars: The Old Republic, which begins early access on December 13th for the first round of players. And EA and Bioware are betting that their work will finally pay off. It's a big gamble for all involved, including George Lucas, who for nothing else, has his reputation and the reputation of his franchise on the line. Six years of development went into the world that will tell the story of the Jedi and Sith of a thousand years before Anakin flew a racing pod. But perhaps the biggest concern is the $100 million dollar cost it took to make the game, one of the highest amounts ever. If the launch should fail to maintain itself, it could possibly drag both Bioware and EA into the depths for which recovery will be difficult. The good news though for the pair is that the Star Wars universe is filled with millions of fans. There have been numerous beta tests and while there have been some glitches here and there, it's been pretty smooth so far. If the launch goes as well, SW:TOR could prove to be a huge success story. We'll see.
Ever heard the one where a stormtrooper walks into a biker bar? No? Well that's probably because you don't find too many of the Empire's finest walking into your local motorcycle hangout, at least until they invent real lightsabers maybe. But if you want to emulate your favorite member of the evil army while riding your hog, you could pick up the riding outfit designed after Darth's minions. Even though the gear appears to be heavy armor which would seem to be quite cumbersome, the outfit is actually made of cowhide and made to look like armor. Now you would think that if you were going to wear such an outfit on your motorcycle, you'd want to have some degree of protection. Isn't that the point? Besides showing off your love for Star Wars of course. Well the outfit does have several attaching pieces that are CE approved to protect against the unthinkable such as an accident. These include shoulder and elbow pads, thigh and shin pads, and a back and spine protector. When not riding, these can be easily removed to be more comfortable when using the outfit casually. The outfits, of which the various portions can be bought separately, run around $1145 and come with a jacket, pants, gloves and boots. Ironically no helmet, but there may be one in the future. If you think the gear would be right for that love one or yourself, check them out at
UD Replicas
, where you'll also find a whole slew of interesting outfits and memorabilia.
And finally, you may have heard this sad, but inspiring story of a baby that is fighting for her life and the support she's gotten from the Star Wars community. Princess Leah, as she has been called, has a rare medical neurological condition. So rare that it has baffled 60 doctors for over 9 months with still no diagnosis. Where is House when you need him? The disease causes uncontrolled shaking, a lot of trouble breathing, eye problems such as cataracts and other things. To help her parents, Francesca and Zev Esquenazi, who are major Star Wars fans, deal with the mounting bills as they seek treatment for their daughter, the community has donated money and is currently auctioning off two helmets from the Clone Wars. These helmets are signed by 40 celebrities and crew including George Lucas himself, as well as Seth Green and Peter Mayhew (Chewbacca). The auction, being handled online, can be reached
here for Republic Commando helmet
and
here for Clone Trooper helmet
and there is still time to bid until Monday, so if you have the means, it's a worthwhile cause.
And that's the news we have for now. Thanks for reading.